Professional
Learn to detect the smallest movements in facial expressions
---
Difficulty Level:
Advanced
This worldwide unique course procures comprehensive background knowledge of the formation and decoding of facial expressions. Learn not only to detect the smallest movements and subtle signals in facial expressions, but also to encounter the anatomical world of the human face and its most important action units. Furthermore, in 145 training tasks you will practice how to apply the newly gained knowledge (without recognizability).
Overview of all course features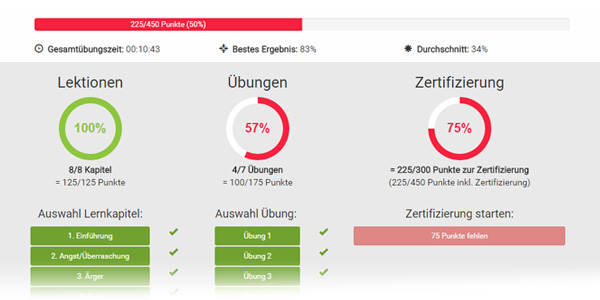 Course overwiev and learning progress
Check your daily progress. Compare and improve your practice results and be given certificates.
Interactive online-course content
Learn everything about emotions and subtle expressions in facial expressions through step-by-step guidance, animated practical examples and video footage. Practice daily, without recognizability.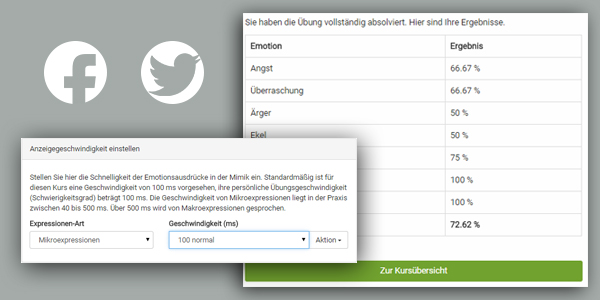 Detailed evaluation
Perceive detailed evaluation about correctly identified emotions, adjust your learning speed and share your results.