Basic 2
Learn how to detect micro-expressions in the facial profile
---
Difficulty Level:
pages.courses.detailpage.difflevels.Beginner
The advanced module "Basic 2" provides you with an additional training concept to detect microexpressions in the facial profile. Learn how to detect microexpressions in the profile view in this extension module. Beyond that, you will train how to apply your newly gained knowledge in 140 training-tasks (without the effect of recognition).
Overview of all course features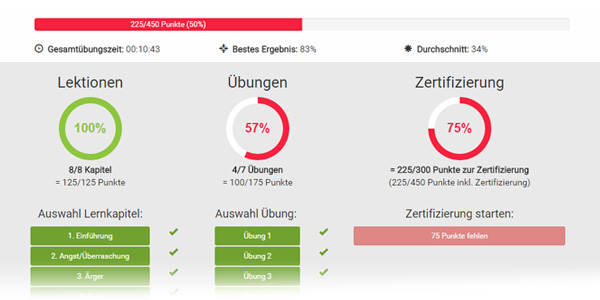 Course overview and learning progress
Monitor your learning progress. Compare and improve your training results and receive a certificate.
Interactive online course-content
Learn everything about emotions and micro-expressions in the profile view with the help of step-by-step guidance and animated practical examples. Study daily without recognition effect.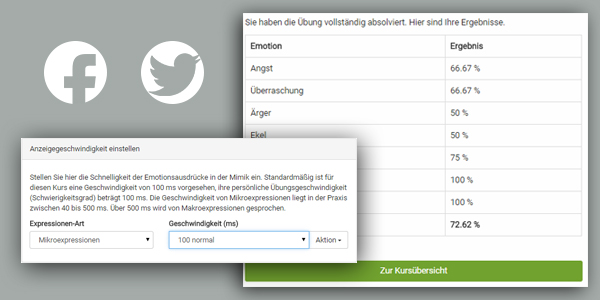 Detailled evaluation
Receive detailled evaluations about correctly identified emotions, adjust the learning speed and share your results.