Basic 1
Learn how to detect micro-expressions
---
Difficulty Level:
Beginner
Requirements:
none
The basic training provides you with a systematical training concept so you can detect micro-expressions correctly in your conversational partner's face. Learn the characteristics of each of the seven basic emotions fear, surprise, anger, disgust, contempt, sadness and happiness. These characteristics are scientifically grounded. Beyond that, you will train how to use and apply the newly gained knowledge in 140 tasks (without recognizability effect).
Overview of all course features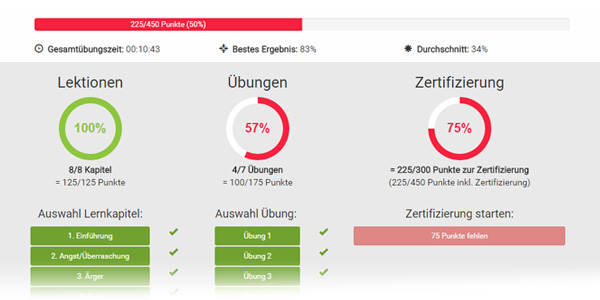 Course overview and learning progress
Check your daily progress. Compare your results, improve yourself and get certificates.
Content of the interactive-online-course
Learn everything about emotions and micro-expressions by using animated practical examples, video footage and step-by-step guidance. Practice daily without the effect of recognizabilty.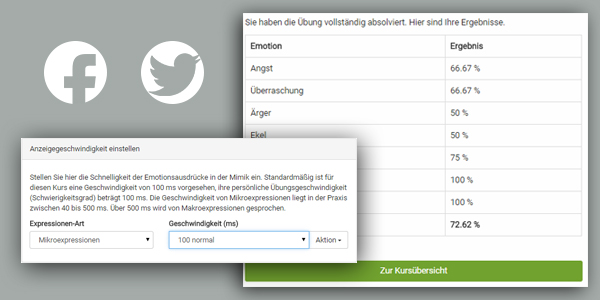 Detailled evaluation
Get detailled evaluation of your correctly identified emotions. Adjust your exercising speed and share your results.